About this blog
Welcome to my blog! May name is Fumi, a Japanese male.
I love traveling and taking photos, so I set up this site as a travel photo blog in February 2015. As I am not a serious photographer, please be tolerant of my photo quality. My aim is to provide a casual photo blog 🙂
Regarding my travel destinations, since I have rediscovered goodness in Japan through my experience of living abroad, I will mainly travel across Japan to look for Japanese traditional cultures and beautiful scenery (though I sometimes travel overseas). In this regard, I will make my blog design as much simple as possible to reflect Zen spirit.
Anyway, I would like you to read my blog just like you flip through magazines. I hope you will find favorite places you would like to visit through my blog. This is what I would like to achieve in my blog.
About Me
I am based in Tokyo and have been working for a foreign company as a Japanese CPA. Thanks to desirable work environment, I can get my work-life balance right, so I often go traveling and go to gym about four times a week (- my BMI is blow 20 and body fat percentage is below 10%). I'm apt to heat up and cool down and now I'm interested in (1) traveling, (2) photography and (3) workout at gym.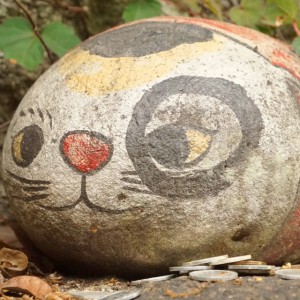 Just tell you, my profile icon is "Fukuishi-neko" (Lucky stone cat), which is placed along Neko-no-hosomichi (Cat Trail) in Onomichi.
I bought SONY's NEX-C3 as my first interchangeable-lens camera in June 2011. The TV commercial for the product, which was shot in Onomichi, led me to buy it, since I was fascinated by the nostalgic scenery in Onomichi and the camera features. The TV commercial served as a trigger for me to have interest in photography and I finally had a chance to visit Onomichi in May 2014. For this background, I use"Fukuishi-neko" as my profile icon. Regarding my camera, I have been using SONY's camera since then. I usedα7 II (see the related article) from March 2016 to March 2018. Now I have been using α7 III (see the related article) since April 2018.
Please feel free to contact me via "Inquiry" form for any questions about my blog.
My latest favorite: Mican, a local mascot character (Yuru-chara) in Ehime Prefecture
I have loved Mican, a local mascot character (Yuru-chara) in Ehime Prefecture, since I traveled to Matsuyama city in Ehime Prefecture. In November 2015, I went to Yuru-chara Grand Prix 2015 at Hamamatsu to cheer for Mican (- Mican got the second place) and also went to Matsuyama next week to see Mican's parade.
I am totally a stranger to Ehime Prefecture, but I have been personally pushing for Mican. So, I hope you may have some interest in Mican through my blog 🙂
FYI: related articles about Mican
Ehime and Kagawa trip (2015.07)
Yuru-chara Grand Prix 2015 (2015.11)
Mican Parade part1 (2015.11)
Mican Parade part2 (2015.11)
Mican room at Dogo Prince hotel (2016.01)
"Yuru-chara Grand Prix 2016" PR event part 1 (2016.11)
"Yuru-chara Grand Prix 2016" PR event part 2 (2016.11)
Mican Center (2016.11)
"Yuru-chara Grand Prix 2016" 1st day part 1 (2016.11)
"Yuru-chara Grand Prix 2016" 1st day part 2 (2016.11)
"Yuru-chara Grand Prix 2016" 2nd day part 1 (2016.11)
"Yuru-chara Grand Prix 2016" 2nd day part 2 (2016.11)